You may have noticed that I have been particularly quiet this month, partly because I have had no broadband for half of it.. and partly because I am now in a completely new chapter of my life. It seemed to happen so quickly that I kind of needed some time to take it all in and digest it. But now I've had that - I'd like to share with you a few things I've learnt in making the transition from undergrad in student housing, to full time worker/commuter who moved in with her boyfriend.
Boys don't understand girly habits
.. and more importantly we shouldn't expect them too. And most of us don't, but when you're living with a guy the gender divide can become more obvious. Sometimes I don't even understand why I have two drawers overflowing with beauty products but still fawn over everything I see in Boots. Or why I have to spend £5 on a LUSH bomb, or why I must visit every shop around before I go back to buy the first thing I saw. It's just the way of the female world, and so when living with a boy - make sure you set aside adequate time to do these things with your gal pals, or it may seem like you're slowly being suffocated by football, Xbox and the attitude that a salad cannot be classed as a dinner.
Make-up on the go.. it's totally acceptable
Before I had to incorporate a commute into my life, I won't lie, I really questioned those women on the tube that apply their make-up from start to finish in the space of a few minutes.. like why didn't you do that at home?! - but now I realise for some it's a necessity. When I first started my job I was super keen and somehow got all make-up on before I had left for the station, but obviously that wore off by day three or four when I could barely peel myself out of bed in time to tame my hair. Having to commute for two hours a morning means that I have some time to finish my make-up while on the train - in case I don't manage to get it all done before I leave the house (aka every day). At first I was conscious that people were watching.. and aware that a few guys looked very uncomfortable when they saw me brandishing some kind of medieval torture device close to my eyes (known to you and I as the eyelash curler). However, I have now completely gotten over the initial 'should I, shouldn't I' self consciousness - and can have my face all finished and ready to go within the first few stops of my journey. So to all the women who apply their face on the go, I now just admire you. After all, nailing those cat eyes and not getting the annoying mascara on the brow bone while sitting on a cramped tube is some kind of miracle.
It's hard to shake off that student mentality
You would think the moment that you get a full wage and didn't have to wait for the next student loan drop.. you would become an absolute baller. But for me, honestly, I don't think it has sunk in that I'm not a complete peasant any more. Literally, I will go around Tesco's and absent mindedly put everything value into my trolley before I realise - hey, treat yourself to pasta that doesn't taste like cardboard! I know some of you might have the opposite problem, and have gone completely cray now you aren't in your 'in case of emergencies' (in case of clothing emergencies) student overdraft. So just a reminder that there are still ways to make use of the student discount perks even though you're a grown up now.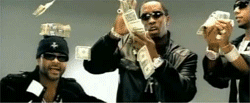 Online
- if you are signed up to unidays you should renew your student status before you have had your official graduation ceremony. That way you should be able to carry on using the codes a little longer than expected.
Railcard
- the Natwest student account used to come with a free 16-25 railcard, so if you're an oldie like me and opened the account back then.. you will continue to get the railcard renewed and sent to you *I believe* until you are 25. Another good thing about this card is that it is accepted as a form of student discount in some shops such as Topshop. I KNOW! So go forth and shop like you are a fresher again.
Eating out
- Natwest also automatically update your student account to a graduate one, and in doing so they sign you up for a free Taste Card (worth £80). This is amazing as it gives you two for one / 50% off deals in loads of restaurants. Meaning you don't have to wait until Orange Wednesday to eat out cheaply.
Have you got any tips to share for me or others in a similar situation? I'd love to hear them :)
Until next time lovelies!
♥